News
We are open!
09-03-2020
On March 8th, 2020, the Italian authorities have released a Ministerial Decree in order to contain the diffusion of Coronavirus, limiting some areas in North of Italy.
Our headquarters is included in the restricted area.
We have immediately taken all the necessary actions to comply with the Authorities instructions and to safeguard our employees and community health.
We wish to inform you that we continue our activities as usual, from customer service to production, from technical assistance, to shipping and delivery.
We would like to point out that goods are not subject to any restrictions.
PURE series: like a plastisol but without PVC!
04-03-2020

A unique product range, similar in appearance to a PLASTISOL but with the characteristic of not containing PVC, phthalates and heavy metals, from which the idea of the name PURE is born.
Each product complies with the most stringent ecological standards of the textile industry (Oeko-Tex, GOTS, Inditex ...) ensuring maximum security and sustainability.
A PURE product range, which contains:
Passion
Uniqueness
Research
Environmental respect
The range consists in ready-to-use products, pigmentable with the new MINERPRINT® PURE PIGMENTS (dispersions of organic pigments in PVC-free plasticizer).
MINERPRINT® PURE BASE: transparent ink suitable for obtaining flat opaque prints.
MINERPRINT® PURE CLEAR (series): transparent ink suitable for obtaining glossy prints, both flat and thickness with square shoulder.
MINERPRINT® PURE WHITE: white ink that, thanks to its rapid drying under IR lamps, it can be used in textile printing as a background for dark fabrics.
The polymerization takes place at 150°C for 3 minutes; the prints obtained have good general fastness and zero tacking.
ISS Long Beach
14-01-2020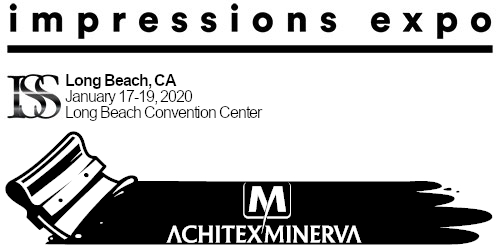 ISS Long Beach officially starts this Friday!
Achitex Minerva team will be present at stand 3001,in collaboration with Ryonet, Green Galaxy and ROQ.
We are excited to meet everyone at the ISS Long Beach.
We wait for you!
NEW GOALS!
25-09-2019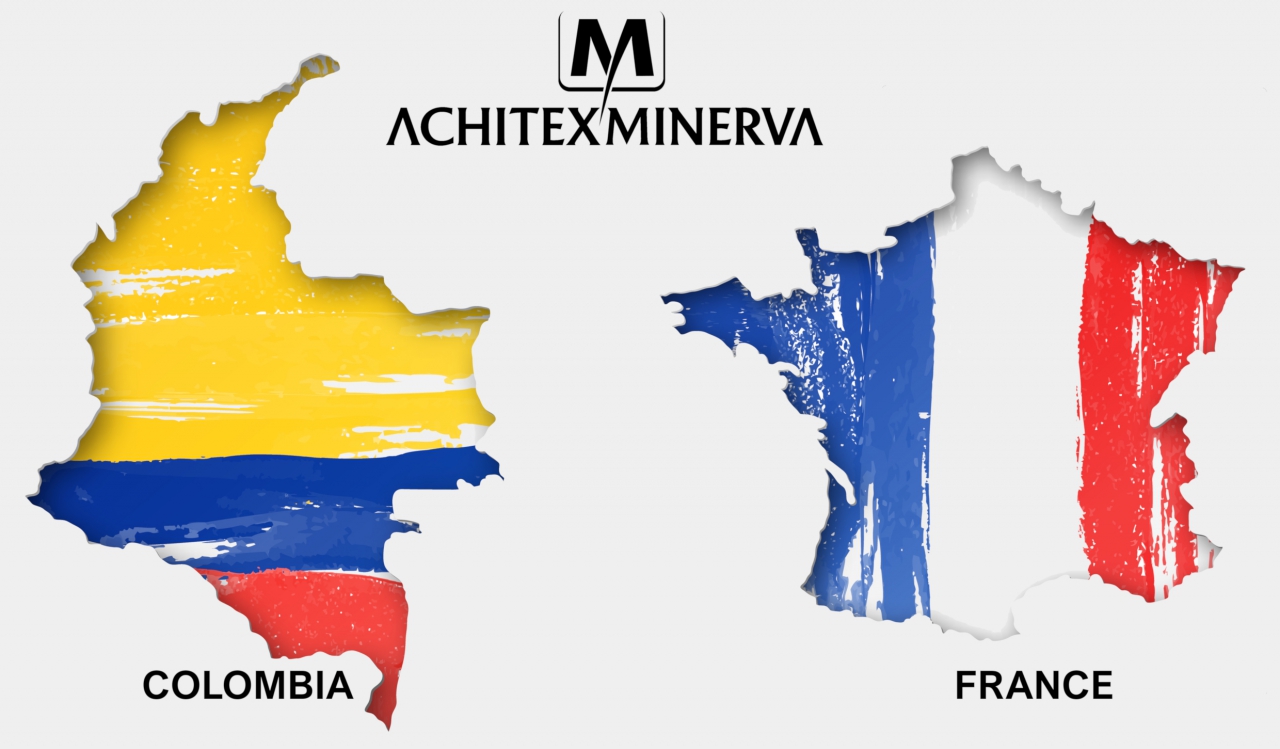 Achitex Minerva is pleased to announce a new goal!
On July 1st we finalized the purchase of the corporate assets of the company Minerva Color Colombiana, giving rise to Achitex Minerva Colombia LTD, placed in Bogotá. Through this acquisition, which also involved production plants, we strengthened the international presence of the Group, with the aim to direct supply local and adjacent markets, reducing delivery times and providing rapid feedback to customer needs.
Considering Group last investments, Achitex Minerva France S.A.S.U. has relocated its headquarters in a new location in Rixheim, more functional than the previous one, inside offices and laboratories work synergistically looking for innovative solutions.
The new location will be officially inaugurated on thursday 26th of September 2019: from 09.00 to 19.00 it will be possible to visit the new building where our team will welcome you! Stay tuned!
ITMA: STAND D133 - HALL 3
20-06-2019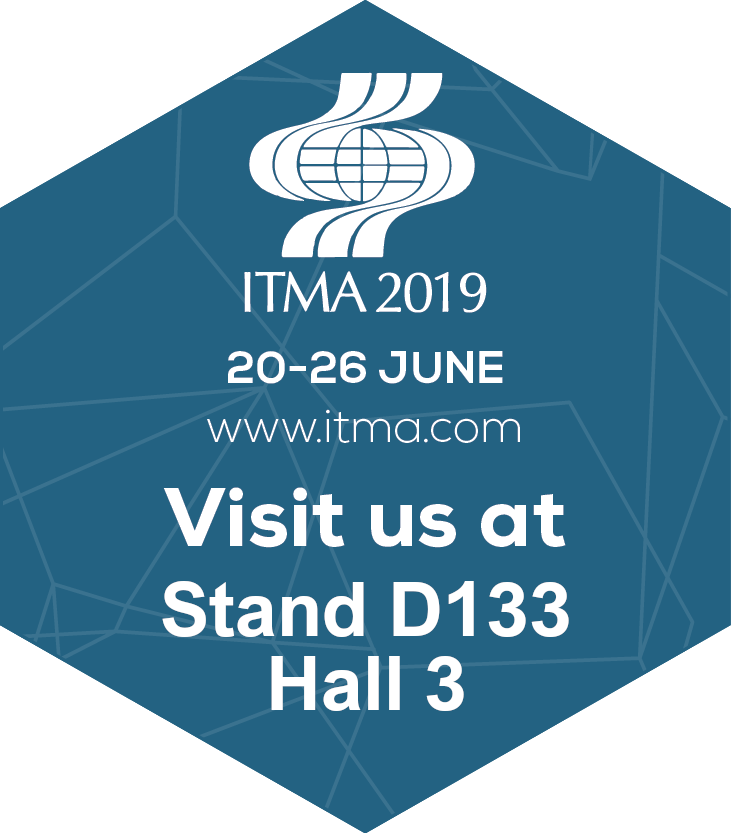 Achitex Minerva awaits you at ITMA 2019 in Barcelona, from 20 to 26 June!
Come and visit us at HALL 3, STAND D133!
Here a sneak preview of what we will present:
Minerprint® Pure series
A new product for screen printing, similar to a Plastisol, without being a Plastisol.
How is it possible?! Easy! Does not contain PVC! It's PURE like our values!
MinerJet inks
MinerJet pigment based inks for digital textile printing.
MinerMIX
The new MinerMIX "Color Matching System" by Achitex Minerva helps screen printers to achieve specific colors,
combining MINERPRINT® pigments with the bases of the SR ND (NoDry) series.
The system allows you to get all the formulas, Uncoated and Coated, quickly and easily.
Achitex Minerva also produces products for spinning and sizing, auxiliaries, specialties for printing and screen printing and much more!
Discover the world of Achitex Minerva at ITMA 2019 in Barcelona!