News
Fespa: STAND D71 - HALL A6
18-02-2019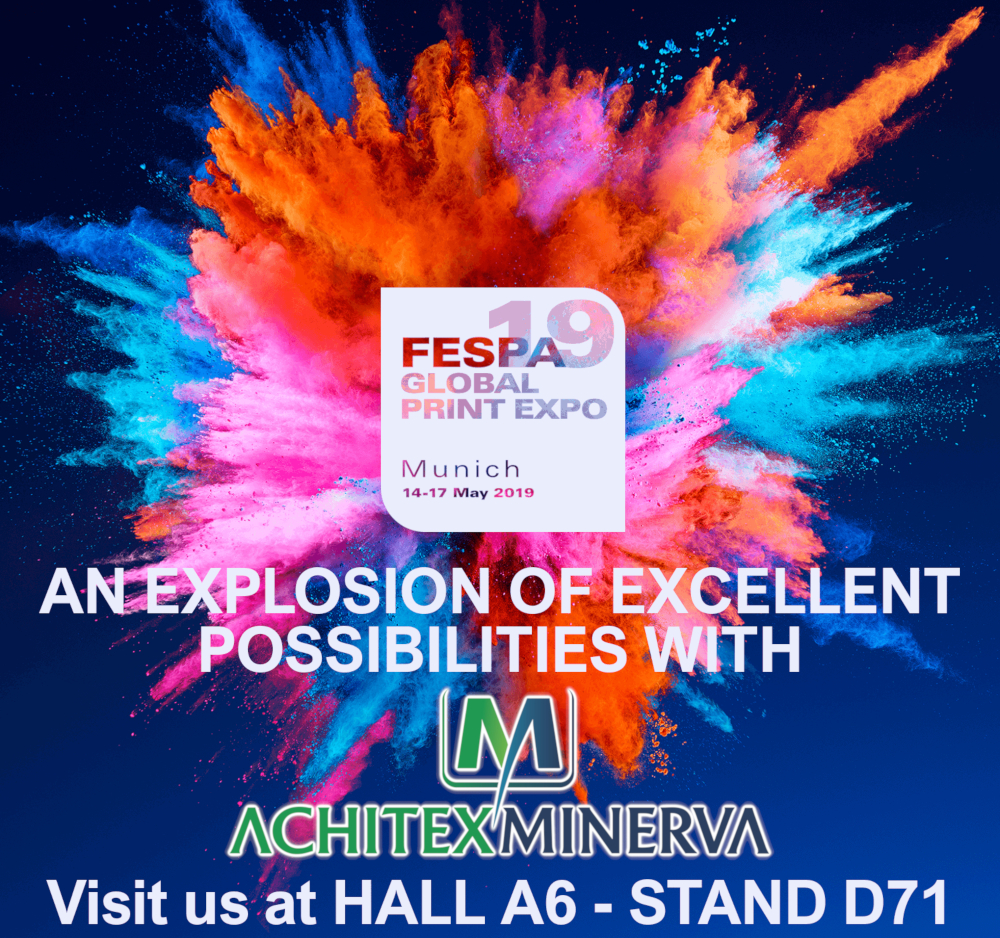 ...and this year too we will be at Fespa!
Achitex Minerva S.p.A. is pleased to inform you that will be present at Fespa 2019 that takes place in Munich from 14 to 17 May 2019.
You can find us at STAND D71 - Hall A6.
We will be happy to present you our products, their effects and their use, providing you all the necessary technical documentation.
We wait for you with very interesting news!
Stay tuned and you will not be disappointed!
GRAFYTEX SP9
12-11-2018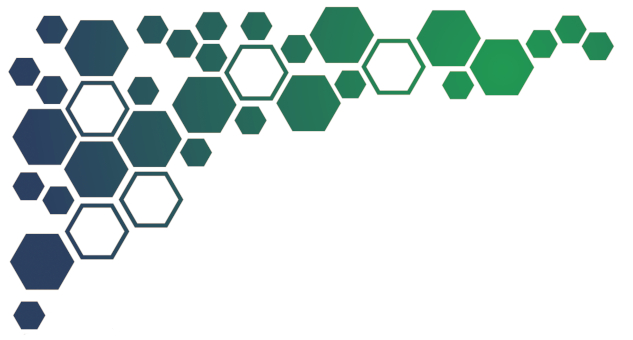 Achitex Minerva Spa is proud to announce the launch of a brand new Printing Paste based on Graphene G+ produced by Directa Plus Spa, a leading producer and supplier of graphene-based products for use in consumer and industrial markets.
This unique product, printed according to a particular pattern, can give to the target fabrics significant benefits in terms of body thermal regulation and heat dissipation, as well as conferring antistatic and bacteriostatic properties. The result is enhanced comfort for the wearer, in sportswear, workwear and citywear applications.
Thanks to its unique dispersion technology, Achitex Minerva is capable to incorporate the Graphene G+ into a stable Printing Paste that has been tested industrially for more than one year on screen and rotary printing machines; the product is commercialized by Directa Plus under the tradename GRAFYTEX SP9.
New developments are on-going and will be released in the next few months
GRAFYTEX SP9 is non-toxic, non-cytotoxic, dermatologically tested as hypoallergenic for human skin. It is also formaldehyde free, and suitable to reach Oekotex Class I articles.
NEW PRODUCTS!
03-04-2018
Achitex Minerva loves to be productive, develops new ideas and improves itself.
So…here we are to present 4 new products for textile printing:
FOIL RELASE
Ready-to-use paste for screen printing, to be printed in the last position of the carousel, for the creation of a protective film that allows to the over-printed inks to not be contaminated by mylar films or flocked papers, applied by hot press. It can also be used on plastisol prints.
MINERCLEAR PROCESS AF
Ready-to-use printing paste, studied for the creation of four-color designs. It allows to obtain very defined images distinguished by the excellent colour brilliance. The product is highly printable even wet on wet. It is not contaminated by mylar films.
MINERWHITE DTG
Background to be printed in screen printing, and to over-printed with digital inks. Good hand and good elasticity. The fastness of the over-printed inks are closely linked with the fastness of the digital inks used. The product has been tested in digital printing, using EPSON and RICOH head-printer.
The product exists also in a transparent version: MINERPRIMER PASTE INK P.
GREY BLOCK WB
08-01-2018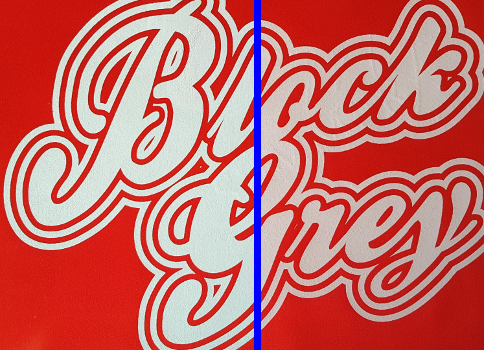 Achitex Minerva has developed a new product that creates an excellent barrier anti-sublimation for synthetic fabrics.
The new BLOCKER technology is represented by a water-based product that allows to block any type of migration phenomenon, keeping the soft hand and the elasticity typical of synthetic fabrics.
The particles dispersion, extremely fine, allows an high printability.
From today, thanks to the innovative product GREY BLOCK WB, the sublimation of Polyester no longer scares.
Don't hesitate to ask informations!
FLEXOGRAPHIC PRINTING
05-09-2017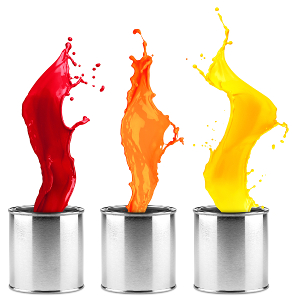 With its 35 years of experience in the field of water-based pigment dispersion, Achitex Minerva has decided to expand its range of products, creating a line of inks for the flexographic printing market for packaging.

The new water-based series, called Achiflex, is suitable for various printing supports, such as corrugated cardboard and food packaging.
In parallel, have been developed products for metal effects (gold, silver and various metallic colors), overcoat paints, primers for different application types, additives and antifoam, suitable to improve the productivity.

With the help of the latest generation mixing systems, it's possible recreate all the required color shades, both starting from samples and Pantone tones, ensuring high quality and reproducibility.

Research and Development, Customer Support, Quality and Environment are key factors in the Achitex Minerva organization, which have enabled the Group to grow. These same points are the basis of the structure of this new line.

Be sure to download the brochure in the DOWNLOAD area!